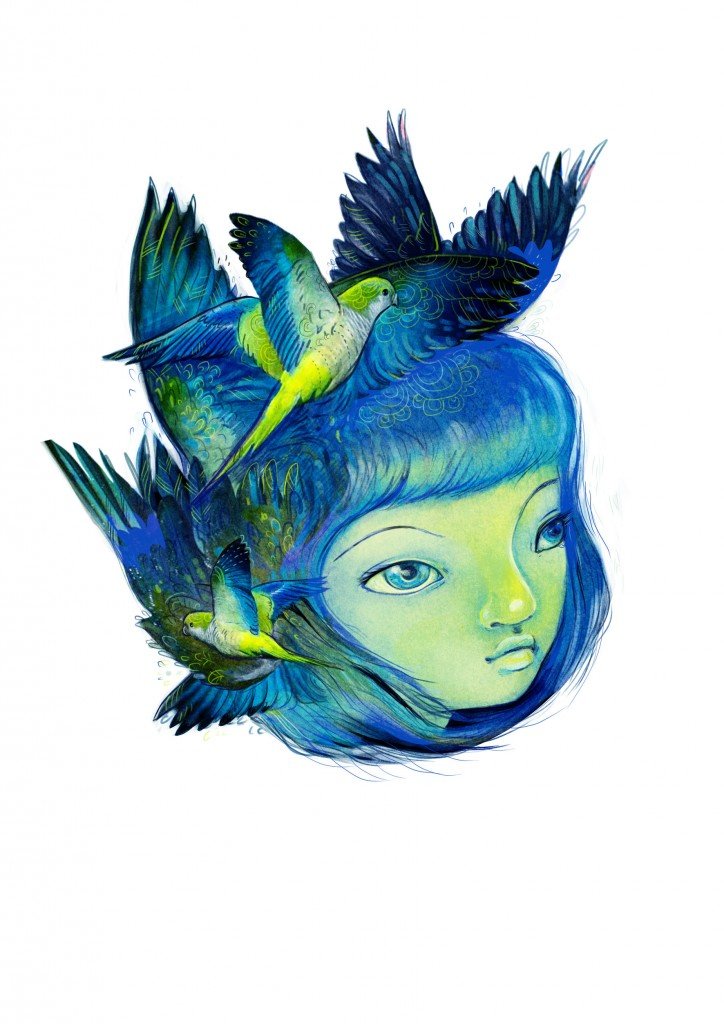 Hello! My name is Kat Cameron.
Sascha has asked me to guest post on Signature Illustration. I have a number of posts lined up on all sorts of illustration, and I'm pretty fired up to share all the artists that inspire me on a day to minute basis. First I wanted to introduce myself,  so yep!
I grew up in South Africa, where I studied Fine Arts.  My adventures through the world took me to Japan for two years, which just enhanced my love of anime and manga as well as birthing my keen interest in the Kawaii/ Kowaii movements and how they have influenced art, especially certain pop surrealists. You will probably notice my penchant for cute-scary artwork, especially those that allow the imagination to wander, in the S.I posts I hope to curate here for you.
Currently I call Barcelona, Spain my home; a city of many facets, not least important its' huge artistic community. I have been lucky enough to have exhibited with some of Barcelona's up and coming artists including Crajes and Guim Tio. It's an exciting place to call home. Dali and Picasso called it home at some point in their lives, and lets not forget the ground breaking work of Gaudi, which is synonymous with Barcelona.
My art is mostly influenced by my travels, I try to capture and conjure up strange worlds or spaces, where the viewer can create stories about where the characters in my paintings come from, and where they are going. A still frame in a journey. Someone you saw in traffic. You will see that narrative illustration, or concept art are some of my favourite art styles and artists who work with these themes will probably pop up quite a bit. 
Besides my own illustration, I also work alongside Alba Poretti on our art collective MissYucki, the forming of which has been a huge influence on my art process. I look forward to hearing from you, and I do hope that you enjoy the illustration and art I post.
Be inspired! Draw Every day! (And if you can't draw, at least look at art everyday! We have some cool stuff coming up just for you! )